Truck Bed Liners & Protective Coatings
Serving Irvine, CA Since 1995
We Sell & Install Accessories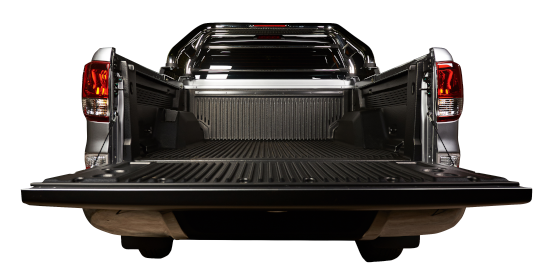 Welcome to Bedliners Plus
Spray-In Bedliners in Irvine, CA
Bedliners Plus has been a leader in spray-in truck bedliners since 1995. Our proprietary process for spray-in bedliners is amongst the most thorough in the industry. To create a superior bond and finish we meticulously prepare each surface, and our coating is thicker than the industry standard which makes for a longer-lasting and more durable bedliner. So if you are looking for a spray-in bedliner near you come down to Bedliners Plus in Irvine, CA.
Vehicle Undercoating
Are looking to preserve your vehicle and prevent rust with a spray-on vehicle undercoat? Bedliners Plus can help. We have sprayed everything from red flyer wagons, speaker boxes, trailers, boats, hoods and roofs of vehicles, lower rocker panels of trucks, running boards for model "A's", the bottom of jets skies, to the toes of a tile setters boots. We have even sprayed the entire exterior of vehicles. Our experience and expertise in providing a durable spray-on coat for unusual surfaces are unmatched. Contact us to find out what we can do for you.
Truck Bed Covers For Sale
Bedliners Plus is your source for tonneau truck bed covers from the most popular bed cover manufacturers on the market. We install hard, soft, and powered truck covers to our exacting and professional standards. So if you are in Irvine looking for a truck bed cover for sale near you, then come to Bedliners Plus or contact us for an estimate today.
Truck Accessories
Our expertise is not limited to spray-in bedliners and tonneau truck covers. We also sell and install truck accessories. Our truck accessories are installed with the same exacting attention to detail as our other products. Truck accessories can improve the functionality and resale value of your truck. So if you are looking to add running boards, steps, a truck bed toolbox, or a bed rack contact us at Bedliners Plus for your free estimate today.
What Our Customers Are Saying
Had them spray my 2021 Ram 1500 truck bed and install a cover. They did an excellent job at a great price. I am very pleased with the work product and service. Small operation, so I suggest you just go there rather than call or try to send an email, you will get taken care of right away.
Good service. Came here by Snugtop website. Gentleman has knowledge. Wanted the lower cost however he broke the Pros and Cons to both and didn't hesitate to show us. Came 30 min before closing and they truly took care of us.
Luz Maria Gomez (The Dirt Napperz)
After looking for places to do sprayed on liners I found Bedliners Plus. They did excellent work i have a 2020 Ford Transit 250 and I needed to do a spray on liner on the interior to prevent rust. Chris the shop manager was very helpful there was no pressure he suggested to bring the spray liner to a half point. Excellent suggestion looks great and will prevent rust and damage to the interior. I compared my estimate with Line-x...I did my homework. The difference is, the Line-x spray (material) is thinner in comparison with Bedliners Plus. Bedliners plus material spray is thicker... this is what I was looking for to help with the sound proof in the van. With the confidence of their work i had them assist in my project for my car detail system I was going to put plywood and a diamond plaited sheet on top of plywood. Since my experience with Chris was good I took the plywood to Chris and he work his magic he sprayed it and turned out really good...every one has asked me who did the spray liner and what material I used. I am writing this this review because I am very pleased with the excellent nice job they did on my van. I would highly recommend them due to their knowledge and expertise in their work.
Edgar Jaimes
Providing the best products and services
We maintain a fair price and superior thickness standards
UV protection reduces fading and staining
15791 Rockfield Blvd STE L, Irvine, CA 92618